Welcome to the Rosinenbomber Homepage! 
We are playing LIVE at 1. Broholter Hoffest "Improvisorium", Saturday October 12th, 6 p.m. 
Tickets: 10 €. Location: Broholt 35, 48308 Senden (Ottmarsbocholt) 
******************************************************
2019 is a double jubilee year for us: 70 years of the historical Berlin Airlift 1948-49 where the word Rosinenbomber was used for the first time. And also ten years of  The Rosinenbomber established 2009.  Peter Backhausen (Drums, Vocals), founding member of "Udo Lindenberg & das Panikorchester",  joined the band, and we had a great  re-union with our founding member Brad Irvin (Vocals, Bass guitar) from California and Oregon/USA, who came to Germany for our Jubilee on D-day! 
Log Book 2019: 
June 8th:   After two years The Rosinenbomber are back as a live band! The set-up as a trio is very much like the initial band from 2009 with founding members Brad and Karsten joined by "Backi" Backhausen  as our latest and greatest drummer! The make-over included putting together a new program named On our Way back Home. Back to Retro & Flower Power with an emphasis on The Beatles, The Grateful Dead and more!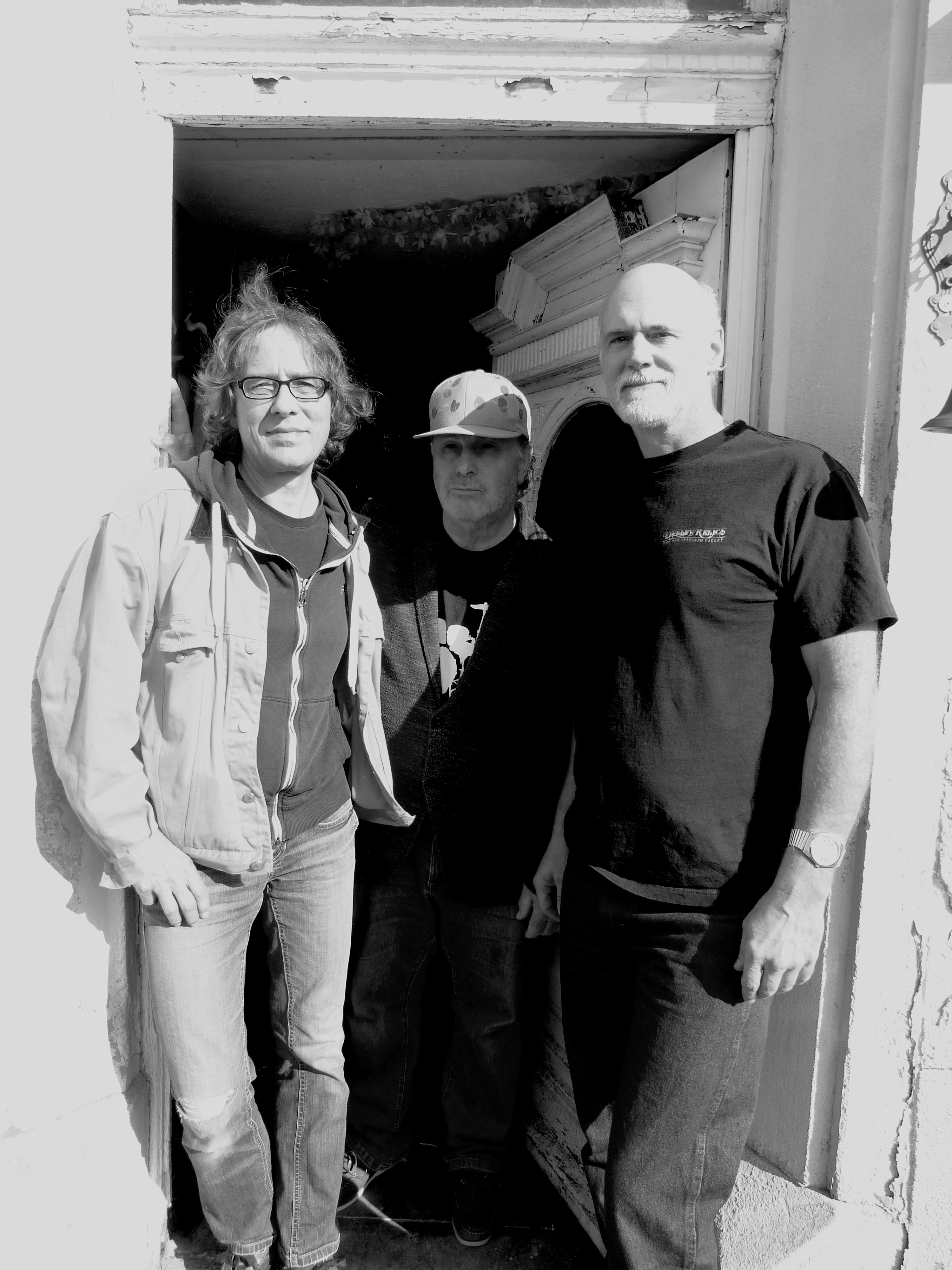 June 11th:  Brad playing his 6-string bass and singing at the Blues Session,  Der bunte Vogel downtown Münster. This is where we actually had our very first public performance back in 2009. Brad was a regular visitor to the famous Tuesday sessions until 2012 and returned in 2019 after seven years! 
June 15th (Saturday): Jamming in Billerbeck  once more with the initial trio Brad, Karsten & Backi putting together all those wonderful tunes and beats. Georg Bicher (from Firebirds) joined with rhythm guitar. 
March/April:  Peter "Backi" Backhausen (Drums, Vocals) from Udo Lindenberg & das Panikorchester and Georg Bicher (Rhythm Guitar & Vocals) from Firebirds  join The Rosinenbomber. After almost two years focus on production a new live band is emerging!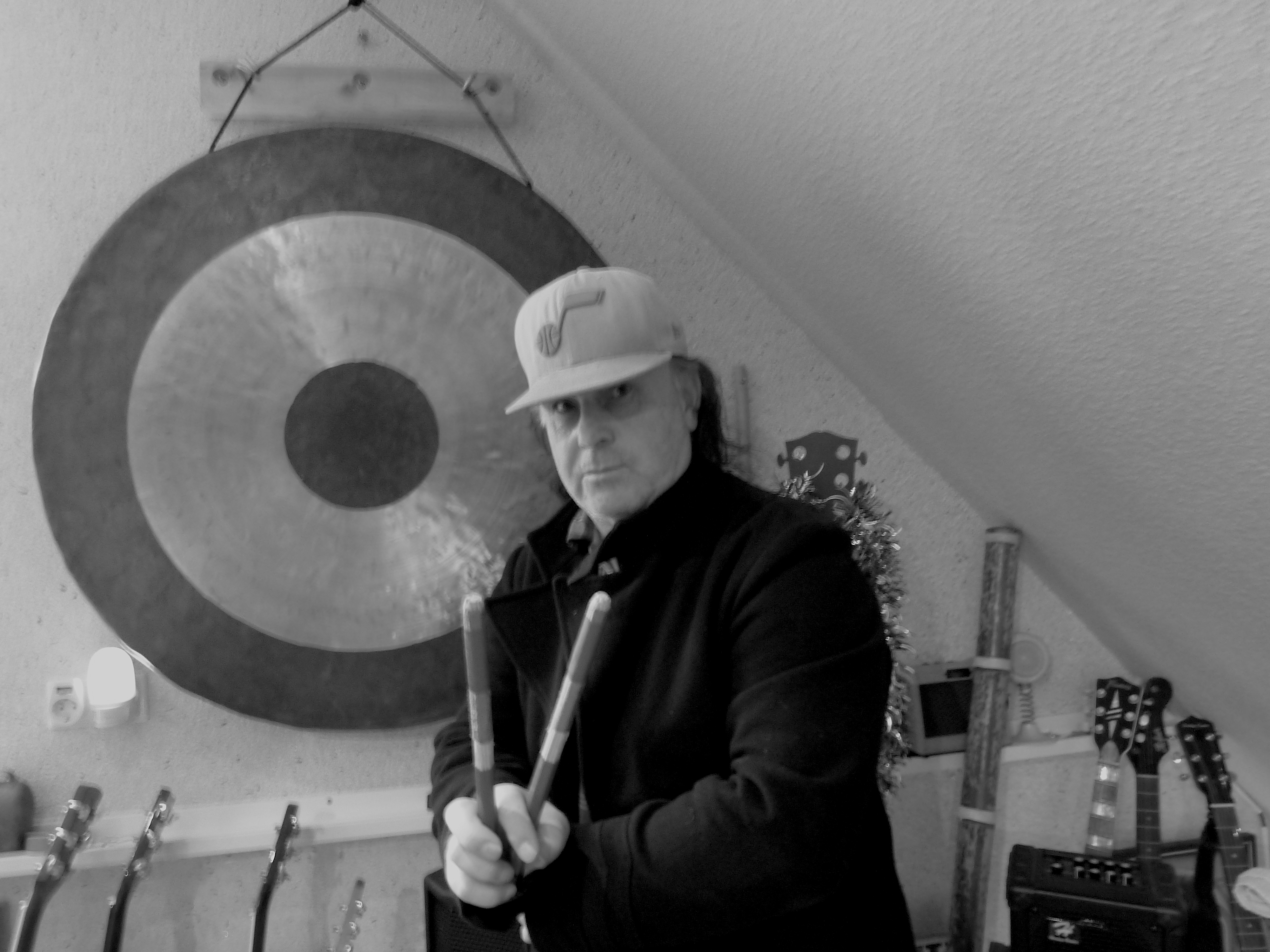 February: Celebrating the release of Sandra Ajtner's first single  Candy  in the Netherlands February 14th! Pre-Production by The Rosinenbomber, vocals and mix in Amsterdam! The CD-Single comes in a beautiful 4-pages paper edition with photos and cover from Sandra's mother Anna Ajtner.  It is available at our WebShop and also as a  download at iTunes. There is a limited edition for sale,  100 CD's only!! https://shop.the-rosinenbomber.de/produkt/ill-show-you-single-cd-2018/  
January:  The Rosinenbomber  WebShop goes online! Here you can order our CD's  and select from the wonderful collection of   Casual Clothing. Best quality and fashion at very moderate prices!  And there is more: a Souvenir Shop with some of our most popular Rosinenbomber items and a Fine Art Gallery featuring the most wonderful ph0t0graphy of Anna Ajtner. Enjoy your walk through the shop and discover more at http://shop.the-rosinenbomber.de 
Log Book 2018
January:  DVD  Mad World Movie  and the PICTURE BOOK  published with Sandra & Anna Ajtner at the Polish Library in Amsterdam. 
March our founding member Hansi Meier passed away at the age of 69. "We gotta get out of this place" was one of the many titles we liked to play together. You can find this and more recordings on our CD "The sky is no limit" (2013) which is still available at our WebShop (click on the link!!). There is a collection of  photos from "Der Meier" in honor of our good comrade and friend all those year! 69 of course is symbolic for the year 1969 when Hansi started his career as the first progressive DJ in Münster. The same year "Woodstock", the "mother of all festivals", took place in the USA. 
April:   #Rosinenbomber  established as a new brand for quality clothing. Photo session #BeHereNow at Ajtner Fine Art Gallery in Nijmegen/NL: RB Casual Clothing   
May: Follow-up contract with Sandra Ajtner,  Best Newcomer RBP 2017, and her mother, manager and photographer Anna Ajtner. It's Candy from now on, and Candy is very much Sandra's own creation: name,  logo, colors and the songs are her own choice and inspiration. 
June: Pre-production "I'll show you" for CANDY with  Wolfgang Brammertz and Karsten Wolff at Fox Music Studios (Germany). We continue the good work we did for "Mad World" in 2016/17 with Wolfgang playing Fender Bass & E-Guitar, also creating the wonderful beats, and Karsten Hammond-Organ and DX7 Synthesizer.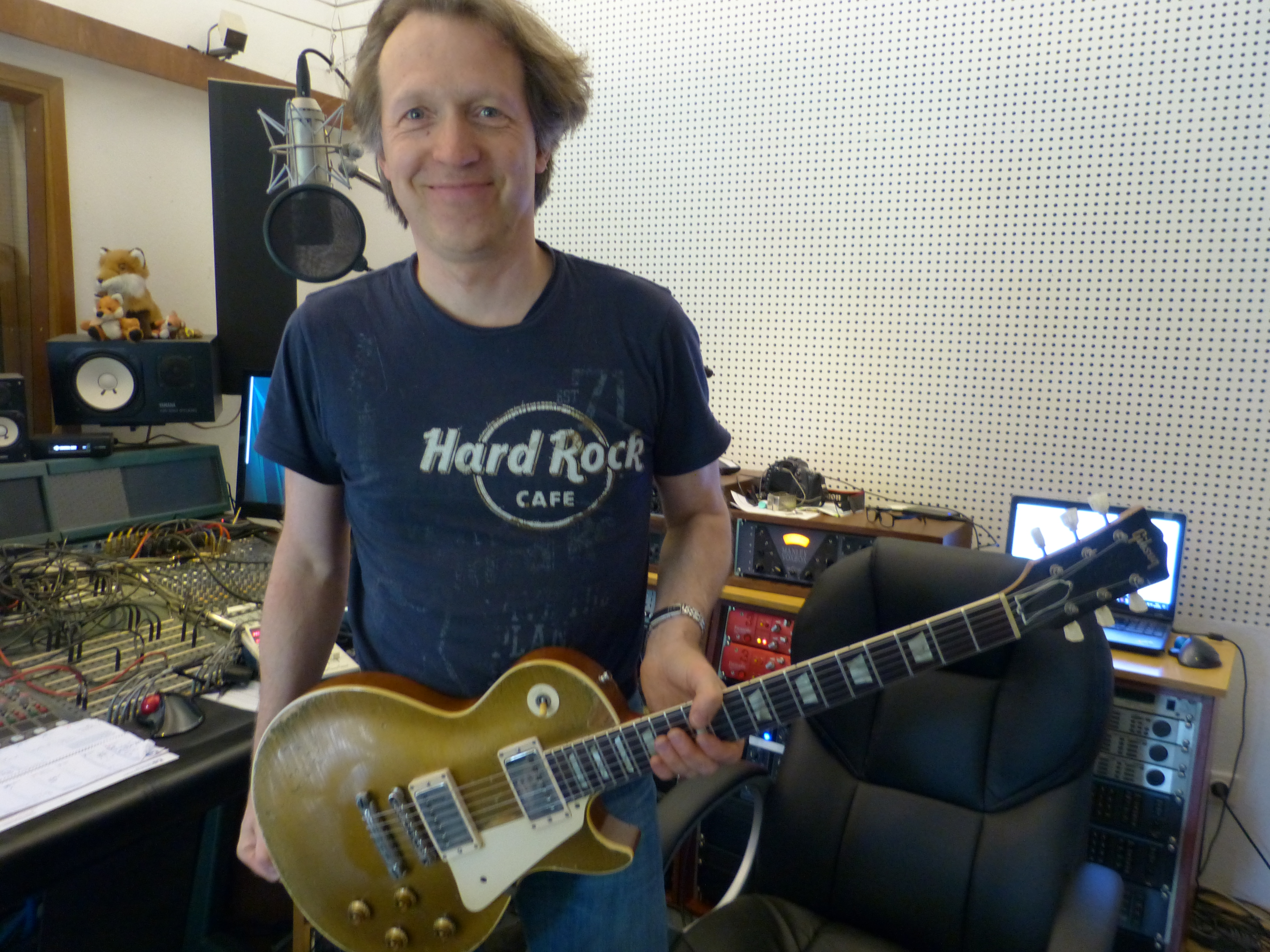 August - October: The basic tracks have been flown into the Netherlands  and overdubbed with Candy's vocals, remixed and mastered by Paul Pouwer (engineer) and Dennis Rens (assistant) at the magical Power Sound Studio in Amsterdam. Great atmosphere throughout the recordings. Big thank you! 
October - December: "We gotta get out of this place"! Moved out from "Altes Kurhaus" in  Münster (Westf.) where the band had been since 2009. Thank you for the great times we have had there together. Thank you also to the magical park! 
Thank you for your support. Stay in touch! 
B A C K   C A T A L O G U E  2 0 1 7 / 1 8 
MAD WORLD MOVIES feat. Sandra Ajtner (Maxi-CD 2017)
1. First we take Manhattan  2.Mad World  3. Sad Song 
4 pages paper sleeve. Photos: Anna Ajtner  Layout: Karsten Wolff.
Rosinenbomber Musikverlag (RMV 17-1)  4,99 €  
EAN 40207964680088
Original Short Film (5:48 min),  Polish-German co-production made in Holland! (DVD only 4,99 €)
Directed by Anna Ajtner, Producer: Karsten Wolff, Post-Production: Robert Biermann (BWM) / Rosinenbomber Publishing 18-11 / All rights reserved! 
Exclusive signed reproductions of the original photo "At half"  on offer from Anna Ajtner Photography (300 €/500 €)
 
20 stunning b&w photos by Anna Ajtner, introduction in four languages by Karsten Wolff. There is a signed fine art edition   available in an exclusive box with CD & DVD, strictly limited number (1/10) for only 499 €. Printed in Polska. 
appears with exclusive permission from Anna Ajtner & Anna Ajtner Photography. At any time of the production Sandra  has been and is accompanied and cared about by her mother.  All rights reserved! Please note that any download and reproduction of Anna Ajtner's photos for private or public use and/or sale is an international copyright infringement and will be treated as such in the Netherlands. 
The Rosinenbomber / RB Publishing  
Rosengarten, Bombeck 13, D 48727 Billerbeck
USt-IdNr.: DE292051907
"Rosinenbomber" is a reg. pat. trade mark in Germany, UK, and the USA.